SRQ Magazine launches photo showcase website
SRQ Magazine, Sarasota's premier lifestyle magazine that brings you vibrant local living on the Creative Coast, recently launched a photo showcase microsite, SRQClick. This website marks the first of many that SRQ will be developing with Sarasota Web Design.
SRQClick leverages the features of SmugMug, a powerful photo sharing site, to present beautiful photo galleries of SRQ sponsored events. By utilizing the developer tools and API offered by SmugMug, Sarasota Web Design created a relatively maintenance-free site that updates automatically when new photos and galleries are uploaded to SmugMug. Check out SRQClick by clicking on the photo below.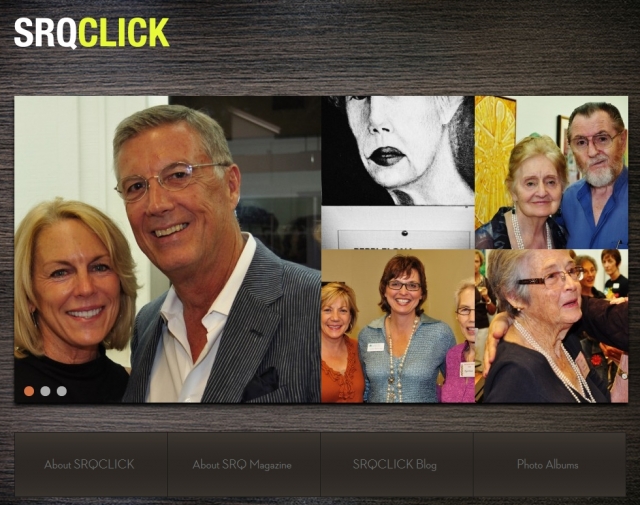 ---